Houston Area Flood Insurance Rates Increased on – 4/1/2016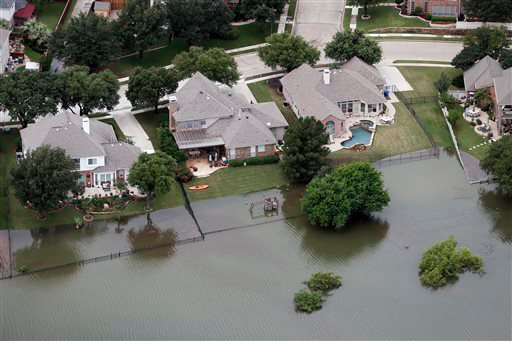 Premium rates increased an average of 9%; however, some premiums increased as much as 25%.
It seemed like an April Fools joke, but unfortunately, it was not.
The premium increases were required under a law passed in the U.S. Congress that was designed to make the government's flood insurance program financially solvent by bringing rates in line with true flooding risks.
Premiums under the program had been heavily subsidized by taxpayers, and the program was $24 billion in debt.
The law, known as the Biggert-Waters Flood Insurance Act, imposes 25% rate hikes on some but not all properties that have received premium subsidies through the NFIP.
The program, run by FEMA, has traditionally charged premiums at about 40% to 45% of their full cost, with taxpayers subsidizing the rest.

Under a compromise, homes that met code when they were built would be protected from rate spikes due to new flood mapping.

Property owners who have flood insurance through the National Flood Insurance Program will see their insurance premium rates increase due to changes that took effect April 1, 2016.
The NFIP, which is administered by the Federal Emergency Management Agency, works with private insurance companies to offer flood insurance at rates that are set nationally.
Here are a few highlights of the changes:

Premiums, surcharges, and fees will increase.
Premium rates will increase an average of 9%; however, some premiums will increase as much as 25%.
Premium rates will vary according to where the property is located. Flood maps are being revised, so a property may be located in different NFIP zone now. Use FEMA's Flood Map Service Center to find flood maps by address.
Read more about the April 1, 2016 changes in these documents from the NFIP, check out the National Flood Insurance Program's website, floodsmart.gov, for a sampling of updated policy rates and other resources, and visit realtor.org to see how the National Association of REALTORS® has been following this issue.
Here is the link from THIS website that gives quick and easy access to the flood maps.